Top Quality Diamonds and Gemstones
Top Quality Diamonds and Gemstones
Unique Designs
Built For Adventure
Family Owned
Introducing Sustainably Made Diamonds By KFJ
Signature Tahitian Pearl Designs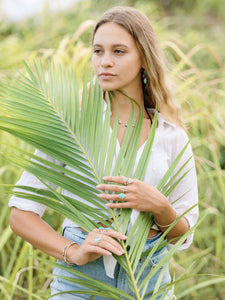 Fine Jewelry By Women, For Women!
Luxury fine jewelry with the small town charm of Kilauea and the spirit of Aloha! By shopping local you support our dream! As a family and womend owned business, your support truly means the world.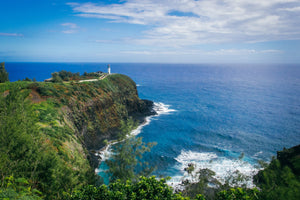 Kilauea Town
Kīlauea is a quaint, charming town located on the gorgeous North Shore of the Garden Isle. This humble community is the ethnically diverse, thriving place it has become due to its beginnings as a sugar cane plantation developed in the late-1800s; the town grew along with its operations and workers migrated from countries as far as Portugal and Japan.
The Daniel K. Inouye Kīlauea Point Lighthouse is also a historic treasure that was built in the 1900s to help sailors find their way to the small town in order to deliver supplies. Now, the lighthouse sits within the Kīlauea Point National Wildlife Refuge which was established in the 1980s to help protect Kaua'i's magnificent population of seabirds that nest along the cliffs of this northern point of the island. This is one of people's favorite stops while visiting Kīlauea!